Building Trust and Diversity in Clinical Trials
At Biogen, we are committed to understanding and addressing the issue of health disparities and inequity in the diseases we treat. In order to support that commitment, Biogen is dedicated to increasing patient engagement and education around diversity in clinical trial participation through its collaborations with the Center for Information and Study on Clinical Research Participation (CISCRP) and the National Minority Quality Forum (NMQF).

In 2019, Biogen participated in conversations at CISCRP Aware for ALL, a free program hosted in Atlanta, Georgia and Phoenix, Arizona that brought people of diverse backgrounds together to learn about the clinical research process. Additionally, Biogen was proud to help CISCRP plan community education programs aimed to empower the public to make informed decisions about clinical research participation. Biogen colleagues also hosted booths at four NMQFH Community Health Events throughout the year in Albuquerque, New Mexico, Sacramento, California, Chicago, Illionis and Brooklyn, New York, where they engaged in dialogues with attendees about Biogen's work in expanding clinical trial diversity. These community outreach events drew over 1,700 attendees across the U.S. in 2019. Attendee survey data indicated the majority of participants are somewhat or very interested and willing to participate in a clinical trial, indicating an opportunity to further engage, educate and refer underrepresented patients to clinical trials sites.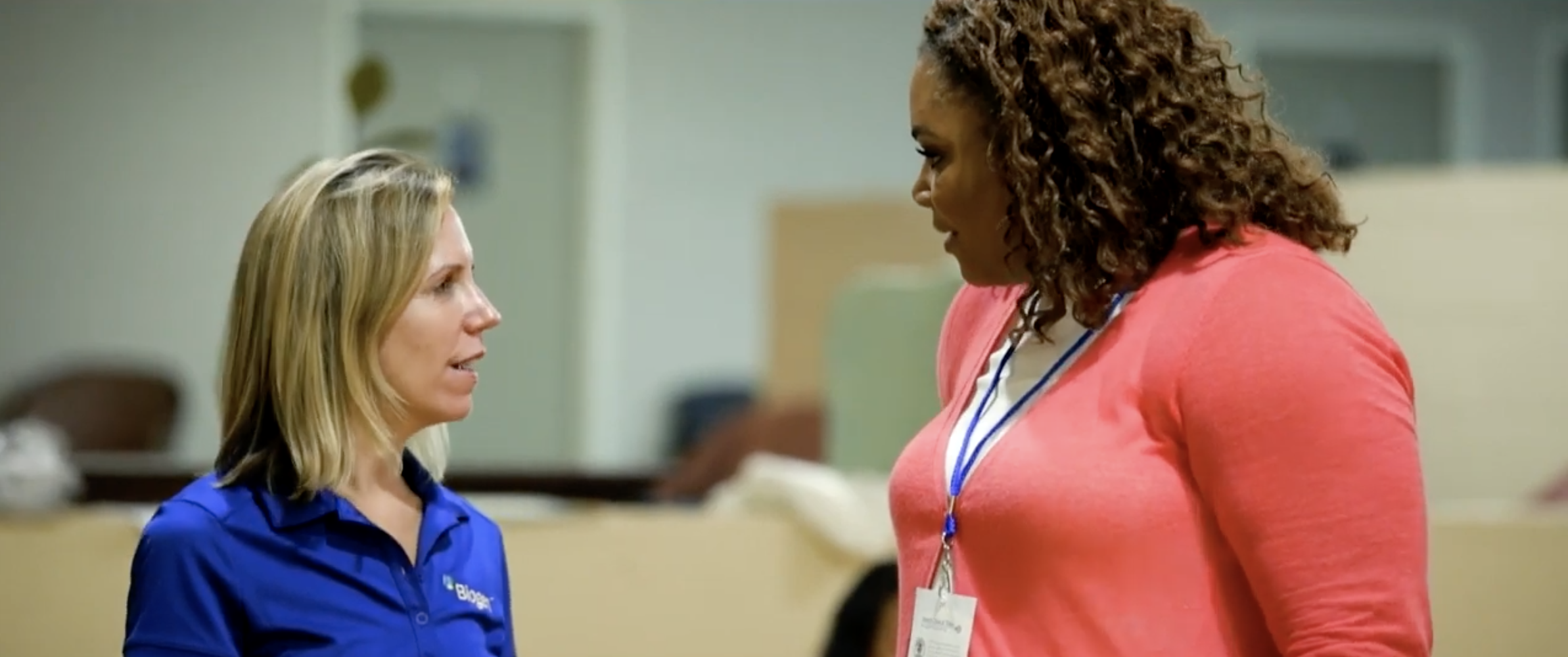 Biogen is also focused on fostering relationships and building trust within African American and Hispanic/Latinx communities, with the objective of increasing the representation of minority groups and underserved populations in U.S. clinical trials. As part of this concentrated effort, we formed a Global Clinical Operations (GCO) UP Champions team, a group of Biogen employees who support our diversity in clinical trial participation awareness and work cross-functionally within Biogen.

Working closely with our partners maximizes opportunities for Biogen colleagues to engage in open and honest discussions surrounding clinical trial participation with external stakeholders and the general public, which enable our colleagues to continuously learn, share best practices and create more equitable and health-literate patient populations.