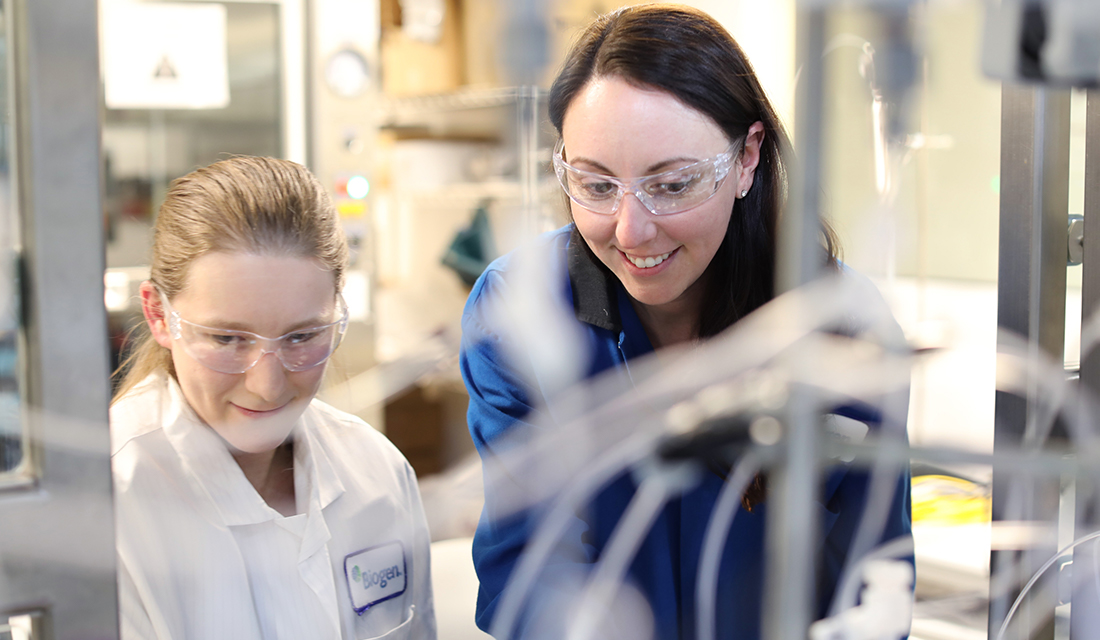 Caring Deeply. Working Fearlessly. Changing Lives.™ These words are not just a philosophy we live by but are words that define every action we take. A deep unwavering commitment to the patients we serve, the employees that make us who we are and the environment and communities where we live and work. At Biogen, we are not afraid to go where others won't.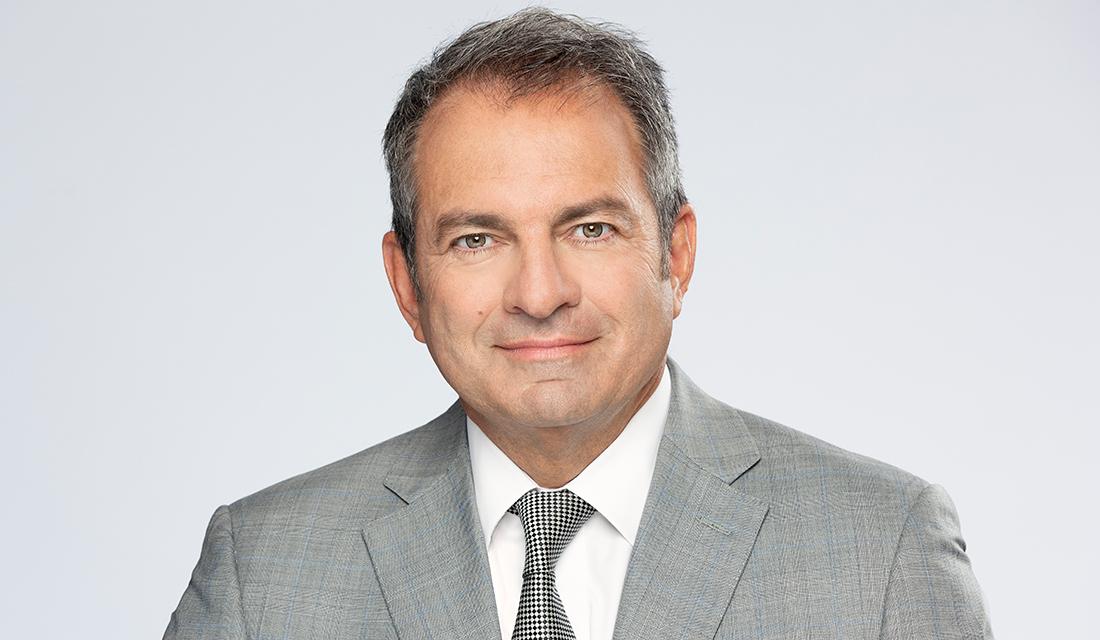 2019 was a remarkable year for Biogen as we delivered strong operating performance across all of our core business areas, double-digit earnings growth versus a year ago and strong execution of our strategy. We strengthened our pipeline by adding seven new clinical programs, which we believe will help us further expand our multi-franchise portfolio and drive mid- and long-term growth.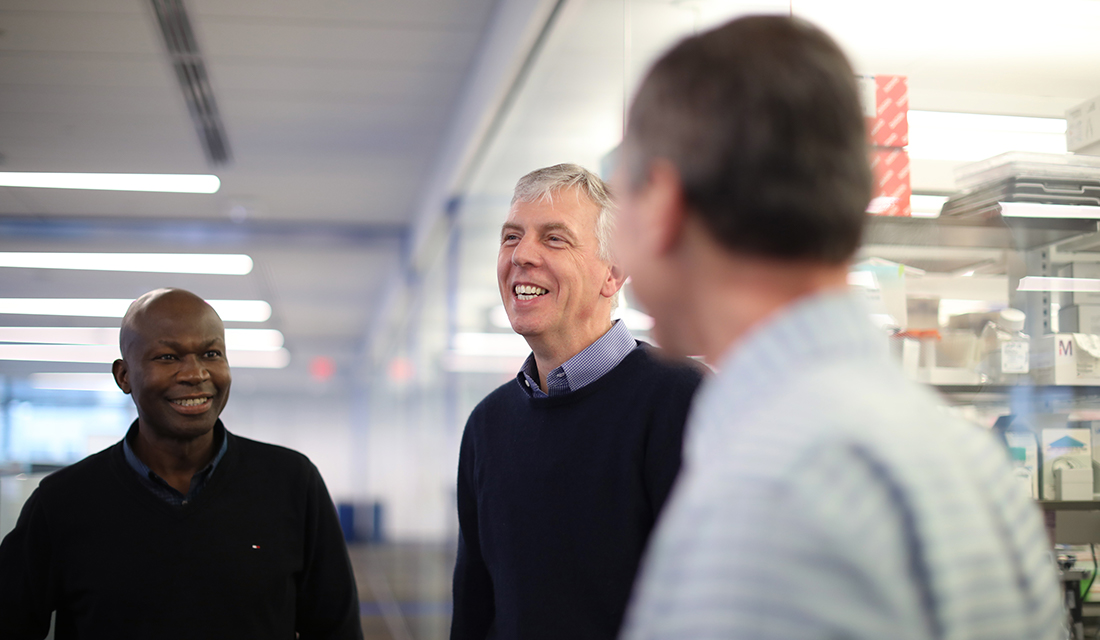 We are pioneers in neuroscience. Pioneers dedicated to the discovery and development of innovative therapies for global patient populations with neurological and neurodegenerative diseases. Since our inception more than 40 years ago, we embarked on a ceaseless journey to discover solutions for patients that need them the most.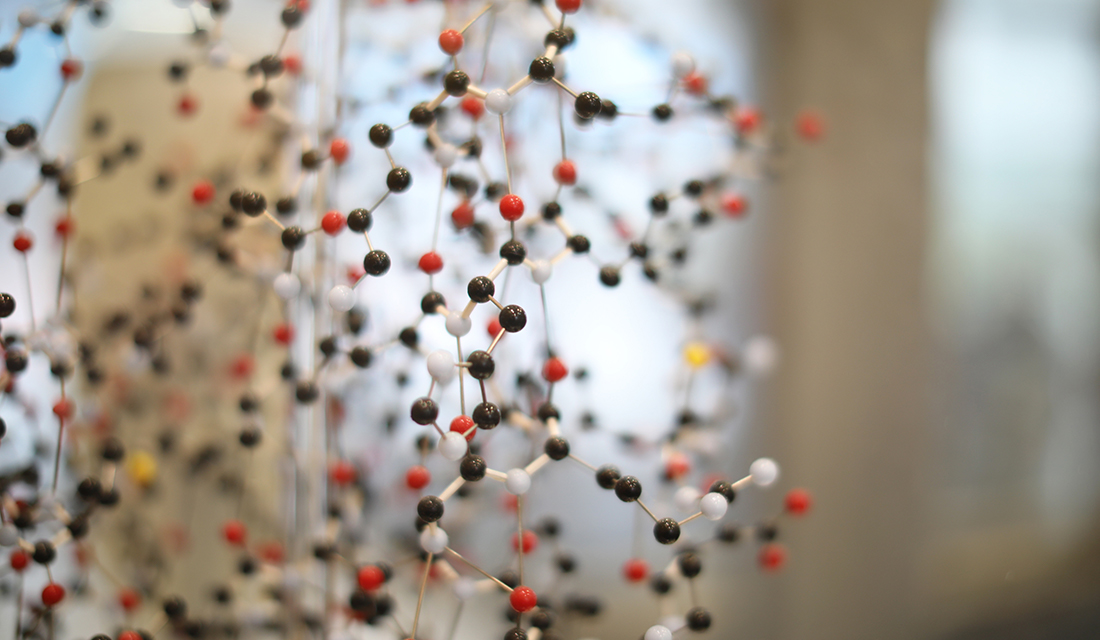 Today, many neurological diseases remain largely untreated. But at Biogen, we believe we are at the forefront of unlocking promising scientific breakthroughs that have the potential to impact the lives of patients around the globe.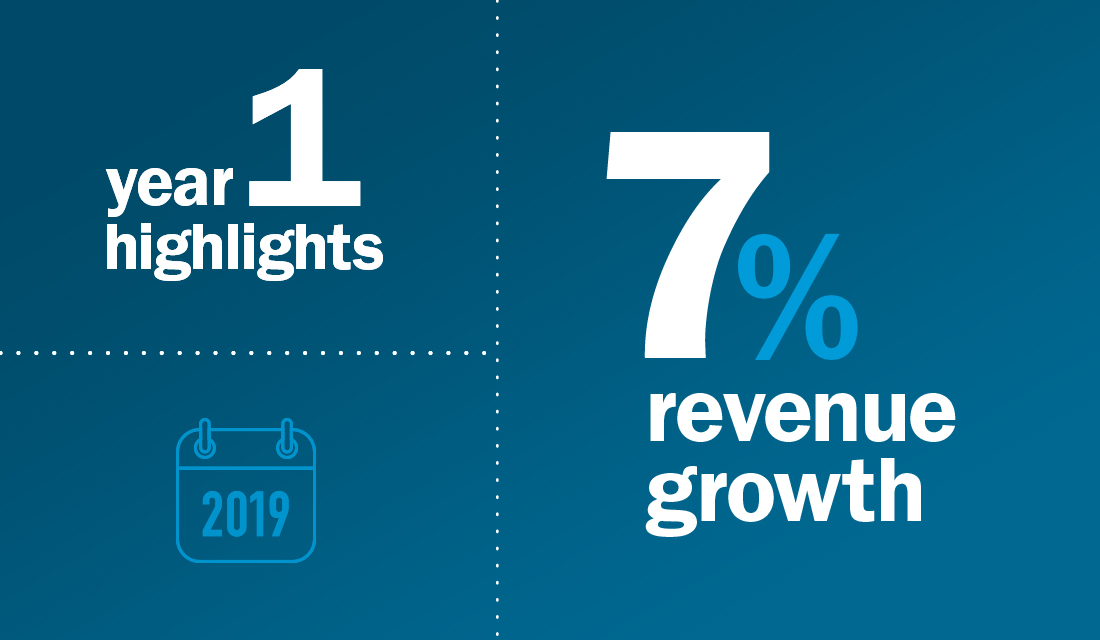 Revenues grew 7%, driven by growth in all core business areas
Learn more about our 2019 highlights and achievements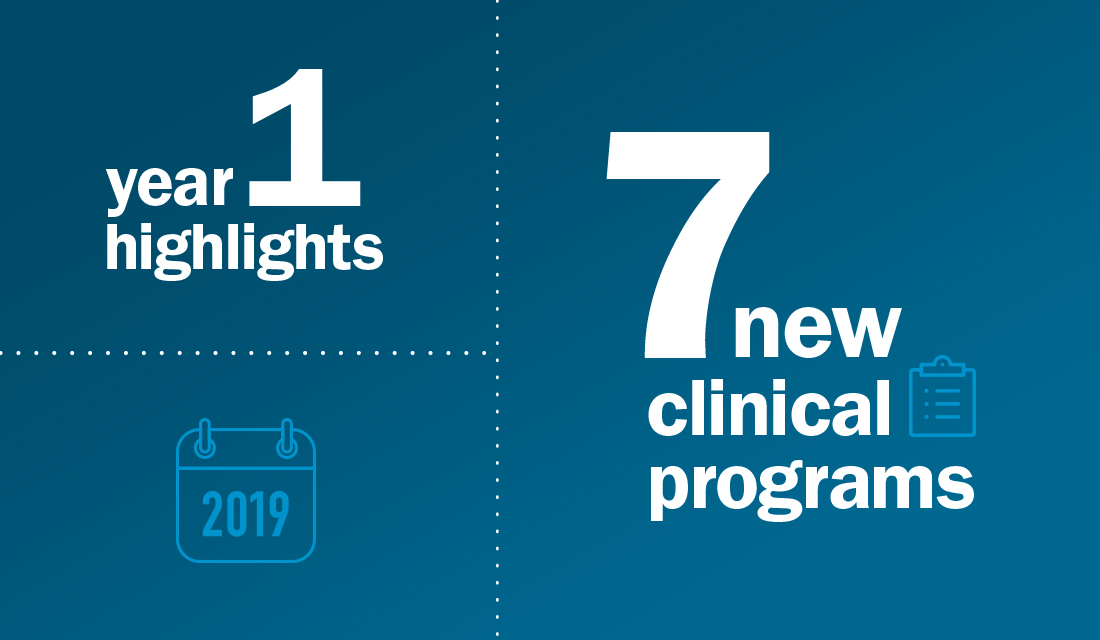 Biogen added 7 clinical programs to its pipeline
Learn more about our 2019 highlights and achievements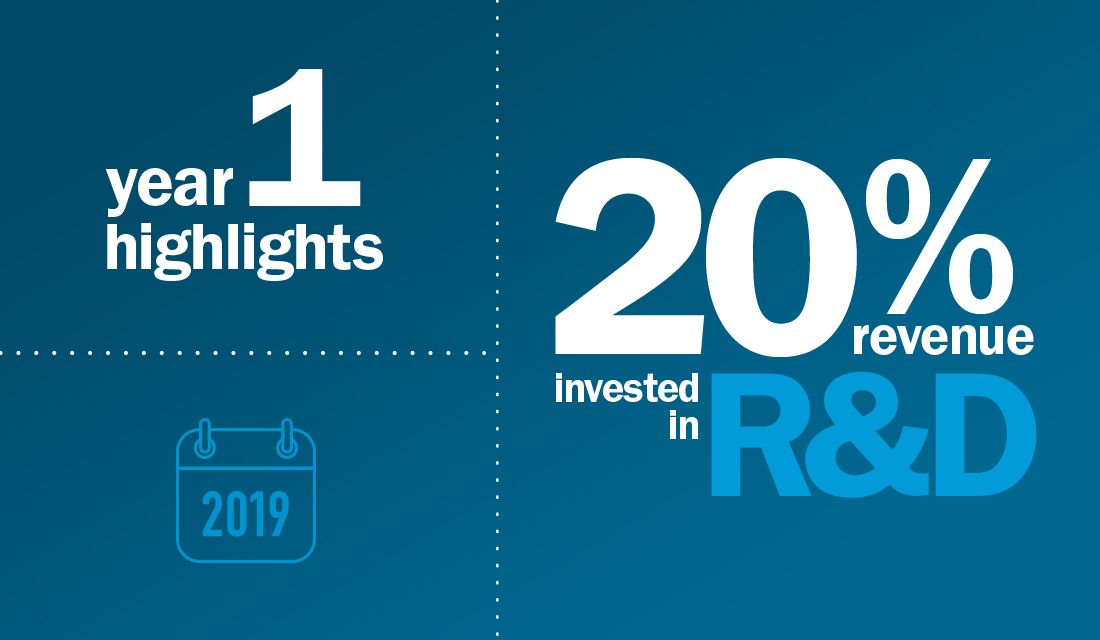 20% of annual revenue invested in R&D over the past decade
Learn more about our 2019 highlights and achievements