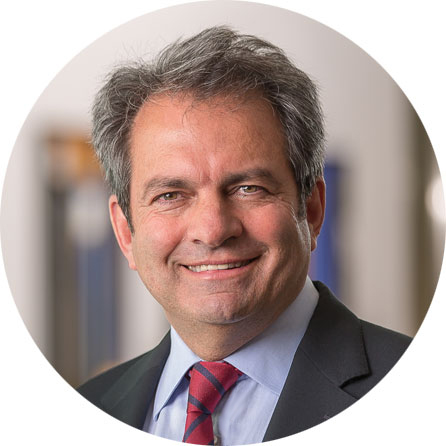 Dear Fellow Shareholders
I am honored and humbled to write to you as the new CEO of Biogen, a company that for nearly four decades has maintained an unwavering commitment to transforming the lives of patients and pursuing some of the most difficult challenges in medicine. It is a remarkable time to lead this company as we move into the next phase of our evolution and expand our focus on developing breakthrough treatments with a priority in neurology and neurodegeneration.
Read More
Michel Vounatsos
Chief Executive Officer
Financial Highlights
Free
Cash Flow*
($ in millions)
For Complete 2016 Financials
Non-GAAP diluted Earnings Per Share (EPS) and free cash flow are non-GAAP financial measures. A reconciliation of GAAP to non-GAAP diluted EPS and free cash flow amounts is set forth on pages 15 and 16 of this annual report.
Patient Perspectives
Kai
Multiple sclerosis patient
"I realize that my slow walk might be the best sprint of my life. I just have to keep my own pace and everything will happen in its own time."
JULIE
Multiple sclerosis patient
"As I learned to manage my health care and my condition, I learned that it's not only being transparent about what's going on in my life and my physical responses, but your emotional responses when you're living with MS are just as important."
LANDON AND RUBY
Spinal muscular atrophy patients
"We all have challenges and if I knew what other people's challenges were, I'd probably keep my own."

Mother of Landon and Ruby
Executive Committee
(Pictured from left-to-right)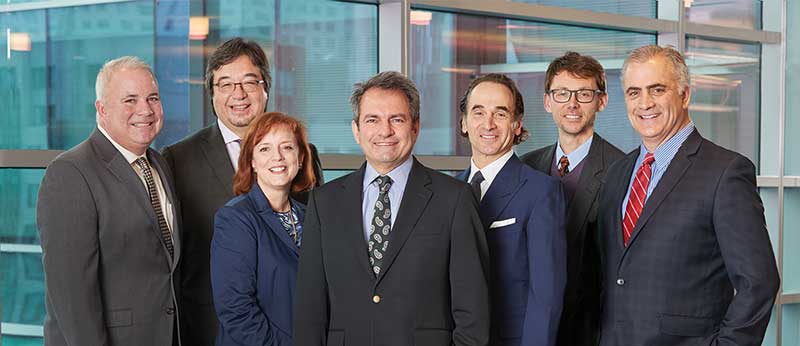 Paul McKenzie, Ph.D.
Executive Vice President
Pharmaceutical Operations & Technology
Alfred W. Sandrock, Jr., M.D., Ph.D.
Executive Vice President and Chief Medical Officer
Susan H. Alexander
Executive Vice President, Chief Legal,
Corporate Services and Secretary
Michel Vounatsos
Chief Executive Officer
Kenneth DiPietro
Executive Vice President,
Human Resources
Michael Ehlers, M.D., Ph.D.
Executive Vice President,
Research & Development
Paul J. Clancy
Executive Vice President,
Finance and Chief Financial Officer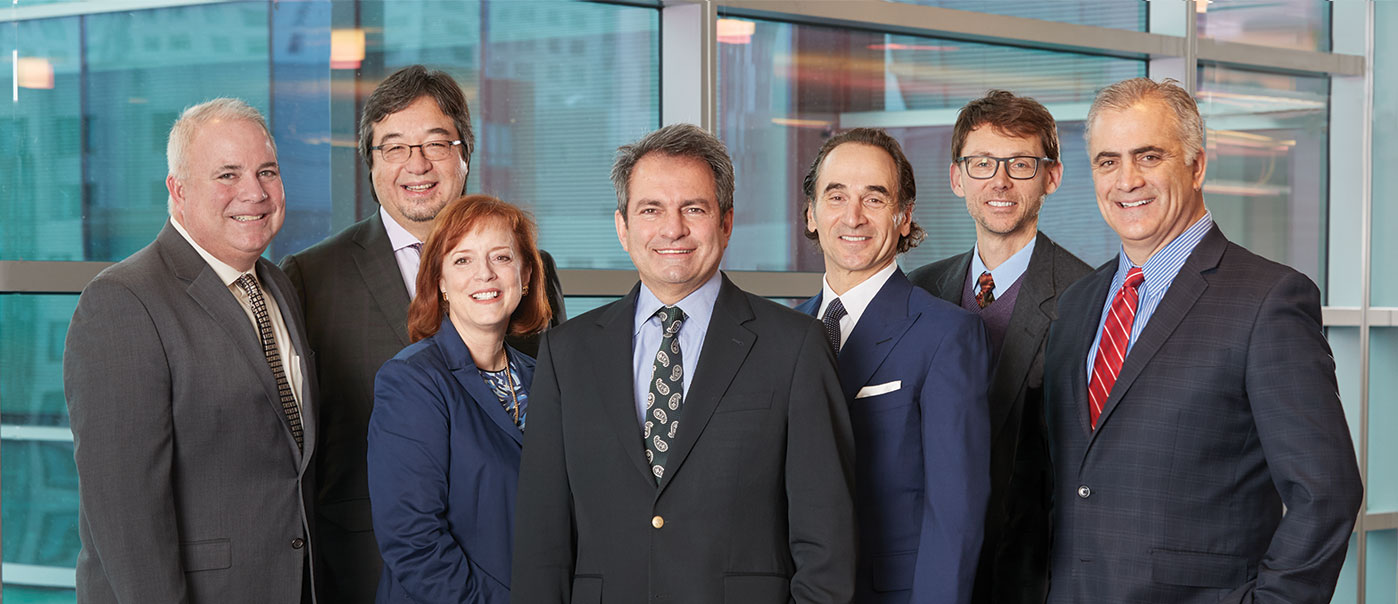 Board of Directors
Stelios Papadopoulos, Ph.D.
Chairman, Biogen
Chairman, Exelixis, Inc. and Regulus Therapeutics, Inc.
Michel Vounatsos
Chief Executive Officer, Biogen
Alexander J. Denner, Ph.D.
Founding Partner, Sarissa Capital
Caroline D. Dorsa
Retired Executive Vice President and Chief Financial Officer, Public Service Enterprise Group, Incorporated
Nancy L. Leaming
Retired Chief Executive Officer and President, Tufts Health Plan
Richard C. Mulligan, Ph.D.
Portfolio Manager, Icahn Capital LP and Mallinckrodt Professor of Genetics, Emeritus, Harvard Medical School
Robert W. Pangia
Partner, Ivy Capital Partners, LLC
Brian S. Posner
President, Point Rider Group LLC and Private Investor
Eric K. Rowinsky, M.D.
President and Executive Chairman,
RGenix, Inc..
The Honorable Lynn Schenk
Attorney, Former Chief of Staff to the Governor of California and Former U.S. Congresswoman
Stephen A. Sherwin, M.D.
Clinical Professor of Medicine, University of California, San Francisco, and advisor to life sciences companies